7 must-have art books launching this spring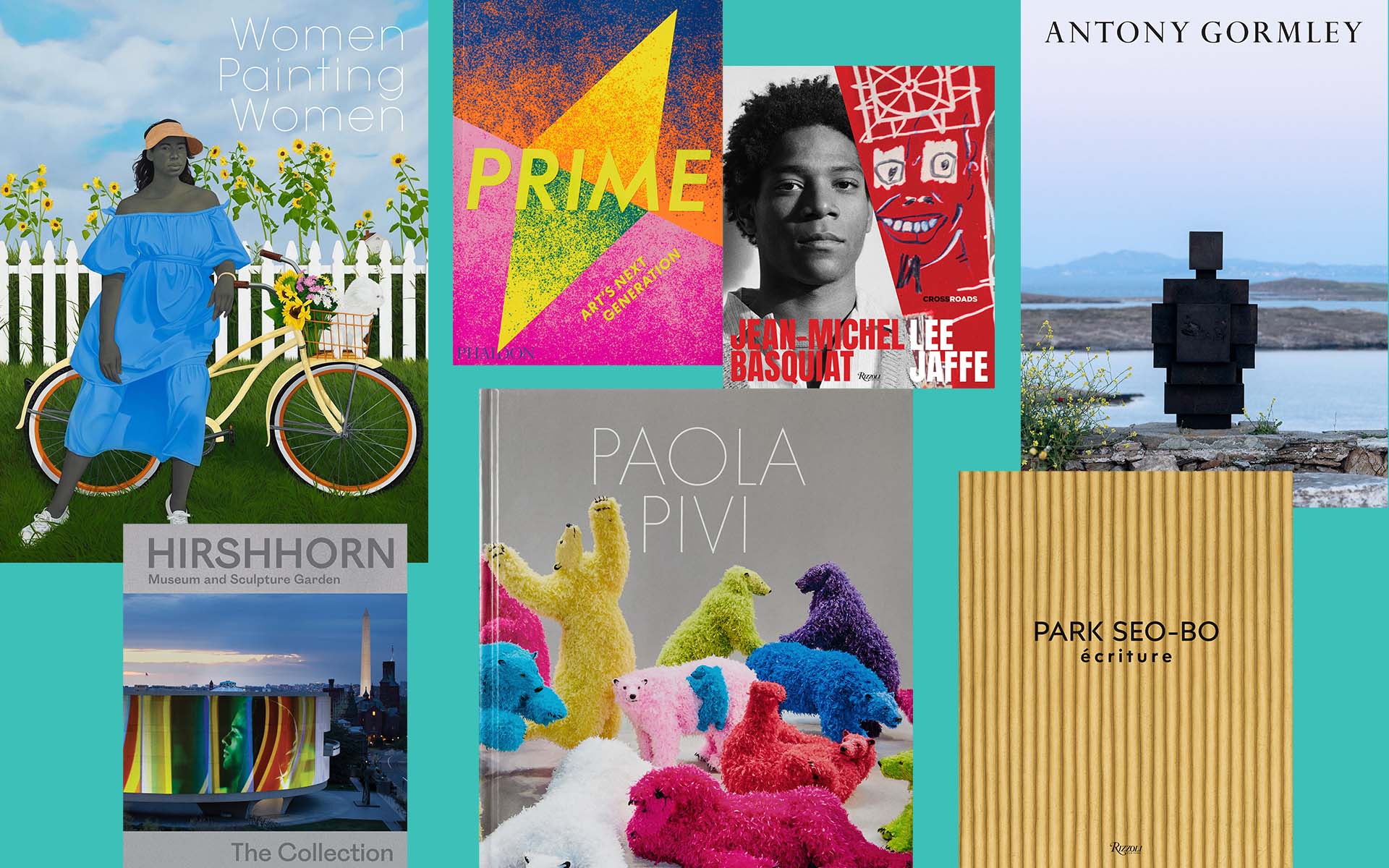 1. Seo Bo Park (Rizzoli)
Considered the godfather of Korean modern art, Park Seo-Bo is considered the founder of the Dansaekhwa movement which emerged in Korea in the mid-1970s. Born in 1931 in Yecheon, Gyeongbuk, Park's generation was deeply affected by the Korean War which divided the country, a fact which would affect his poignant and spiritual approach to artistic creation throughout his life. After experimenting with Western abstraction, particularly the style of Informal Art during a few years spent in Paris, the artist would soon develop his own unique style which was inspired by the Korean tradition of calligraphy and touched on elements of Taoist and Buddhist philosophy.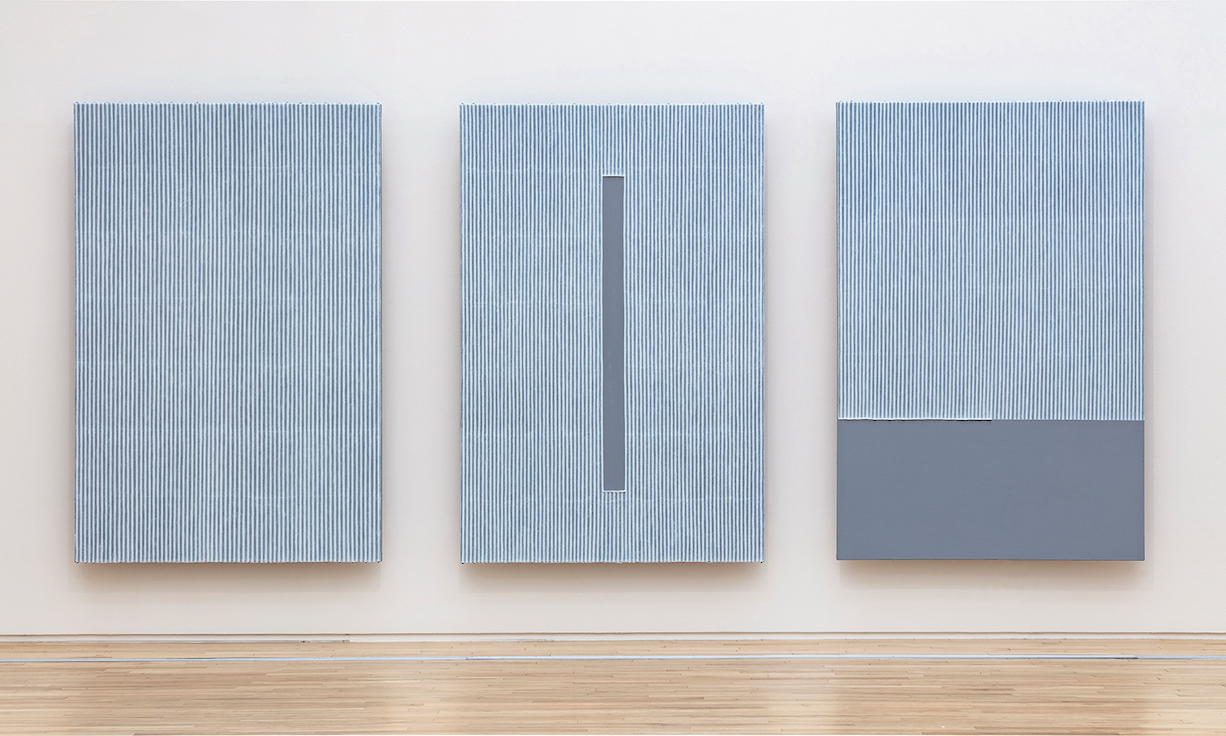 His "Eciture" paintings are his most famous – a series he began in the late 1960s. These works consist of repeated pencil strokes incised into the monochrome surface of the painting, free of any sense of gesture. Executed in a single sitting, before the paint has time to dry, the works capture a sense of immediacy and finality. This beautiful new tome celebrates the trajectory of these "Eciture" masterpieces, revealing the artist's mastery of color, form and texture throughout his career, from the early days to his later experiments. with the hanji (a traditional Korean handmade mulberry paper) that he would add to the surface. Available April 26.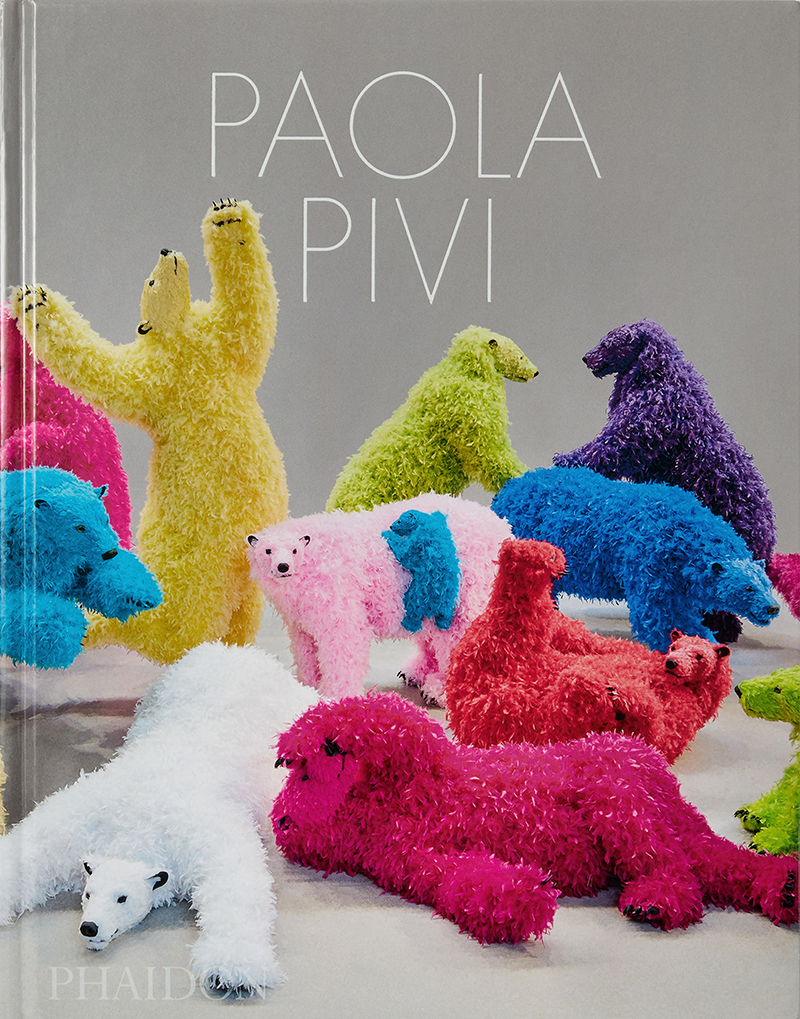 2. Paula Pivi (Phaidon)
While life-size, brightly colored and feathered polar bears may come to mind when thinking of Paola Pivi, the Italian artist has created works in a wide variety of mediums over her 27-year career. This striking 400-page book, created in close collaboration with the artist, is the first comprehensive survey of his practice, revealing his whimsical approach to sculpture, video, photography, performance and installation. With over 250 images, the title includes his most iconic and groundbreaking works, staged in museums and galleries around the world, including previously unseen pieces. Five recently commissioned essays by leading voices in the art world add further insight.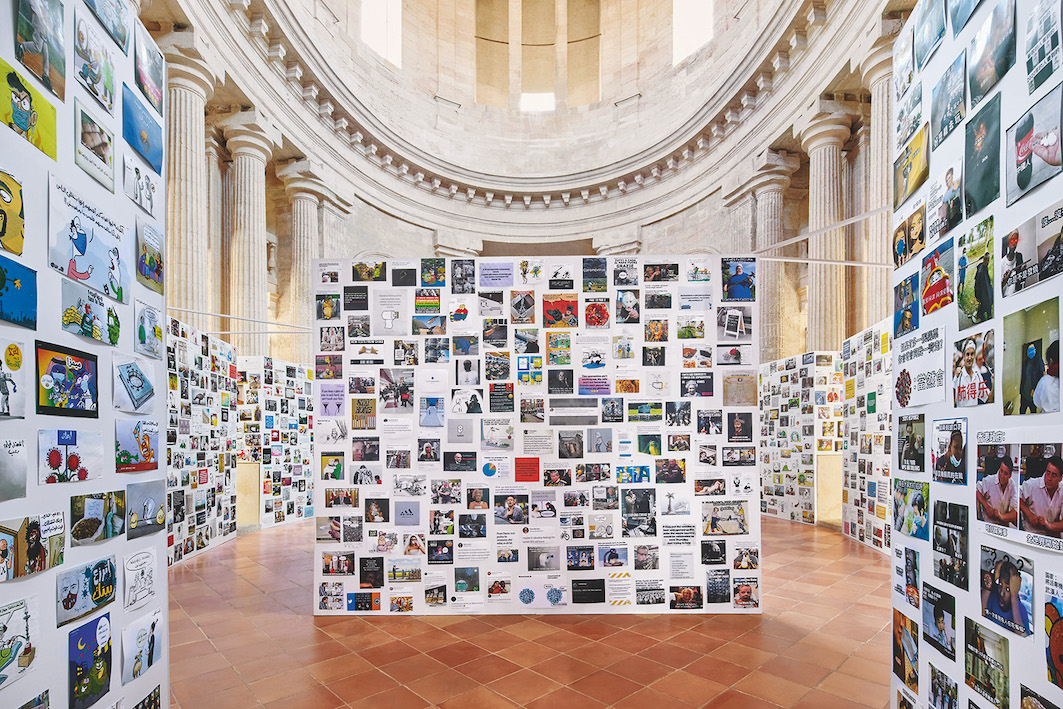 Highlights include his 2012 public art fund project where a Piper Seneca airplane was lifted on its wings and set up to constantly rotate forward; World record (2019) an immersive installation where visitors could crawl between two mattresses at MAXXI in Rome, and 25,000 Covid jokes (It's not a joke) 2021, which included jokes about COVID-19 collected from the internet in over 60 countries, pictured above. Pivi is also having a moment in 2022 with two major projects in the United States. The first is an order on New York's High Line, which will open in April. Then comes a major personal exhibition »Paola Pivi: I want it all», on view from April 22 to August 15, 2022, at the Warhol Museum in Pittsburgh. Available April 13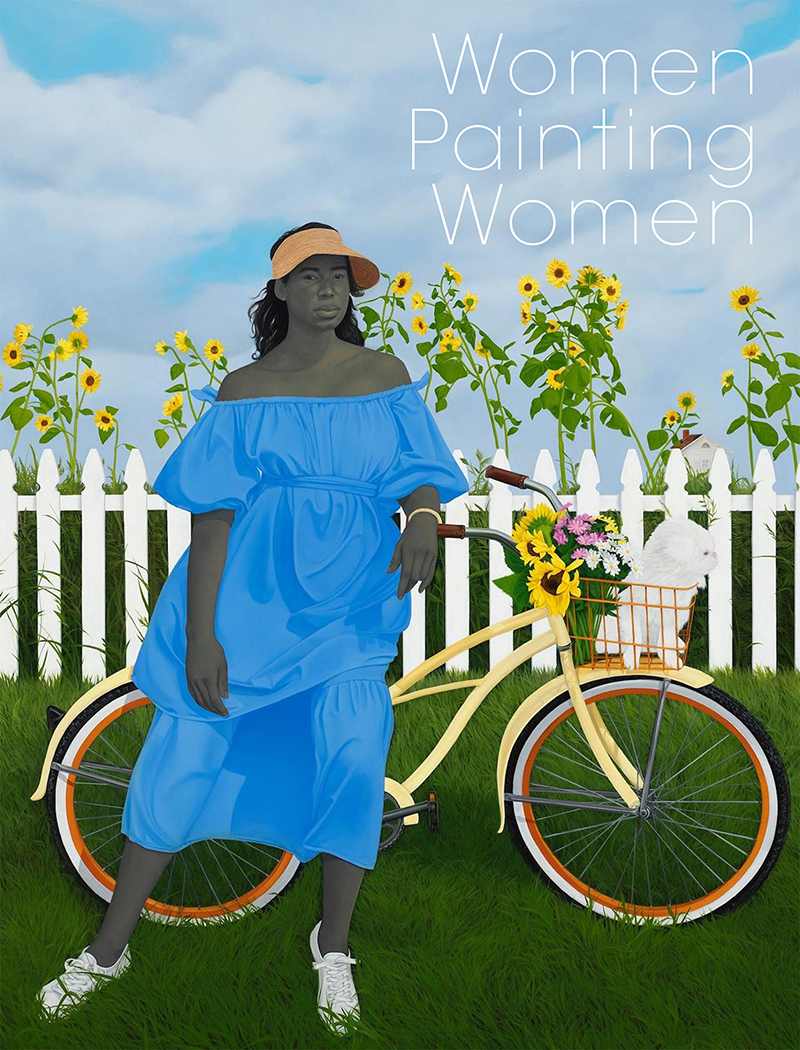 3. Women Painting Women (Delmonico/DAP)
The 50th anniversary of critic Linda Nochlin's seminal 1971 essay "Why Were There No Great Women Artists?" prompted Andrea Karnes, chief curator of the Museum of Modern Art in Fort Worth, Texas, to revisit the text. Opening May 15, her new exhibition, "Women Painting Women," takes essay as its guiding force, showcasing the work of 46 female and female portrait painters whose work has been divided into four main themes: "The Body," "The nature personified", "Color as a portrait" and "Individuality". Major artists included include Alice Neel, Jenny Saville, Sylvia Sleigh and Lisa Yuskavage, as well as a host of pioneering new talent like Jordan Casteel, Somaya Critchlow and Apolonia Sokol.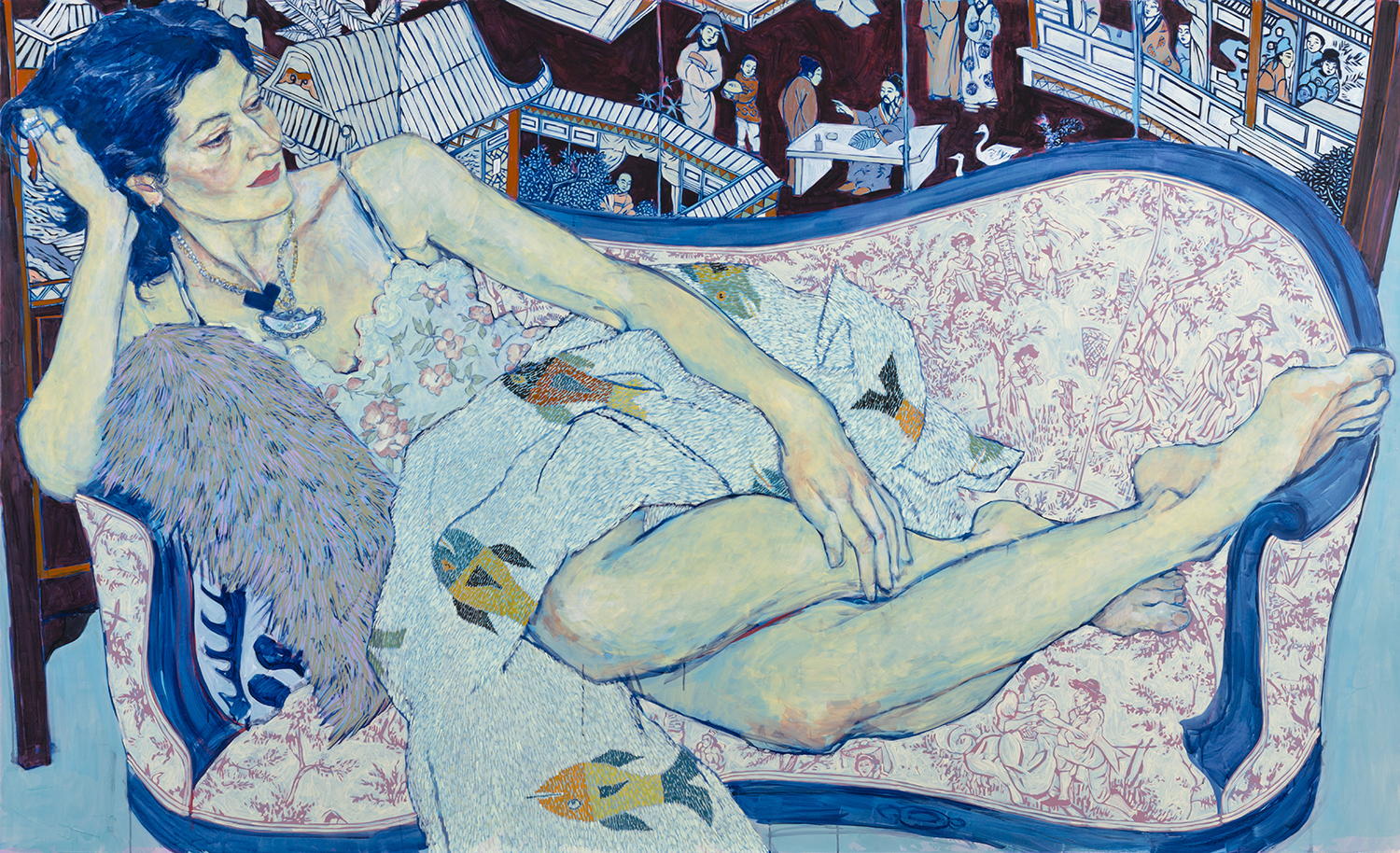 Exploring the female gaze, the exhibition and the book reveal how artists use portraits of women as a way to tell new stories outside of male interpretations. The book was edited by curator Andrea Karnes and includes a foreword by Marla Price and text by Emma Amos and Faith Ringgold.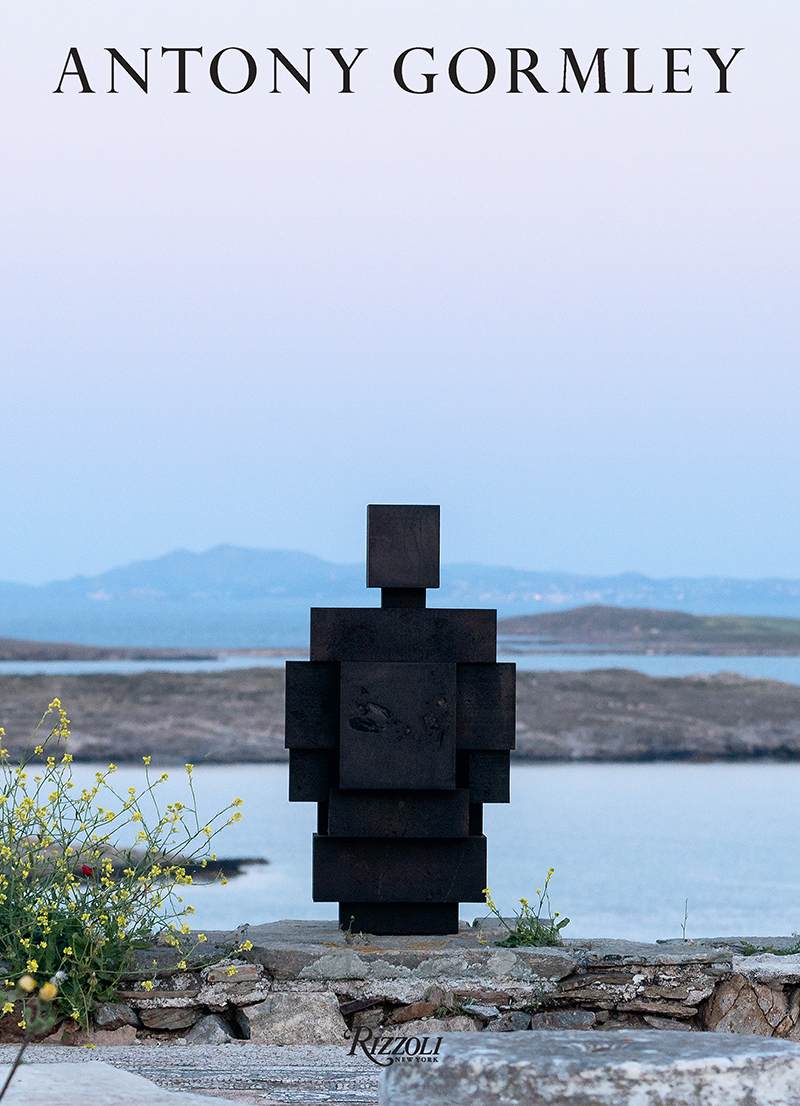 4. Anthony Gormley (Rizzoli)
Antony Gormley's definitive monograph by Martin Caiger-Smith, published in 2017, has been widely praised for its comprehensive overview of one of the most important sculptors of his generation. This spring, a new edition is published in an expanded and updated format, as well as a more accessible price. Like the original, the tome covers Gormley's entire career, from his earliest sketches to his most famous installations. Best known for the large public works that most visibly represent his innovative approach to sculpture, Gormley is a prolific artist who renegotiated the tension between the individual and the universal.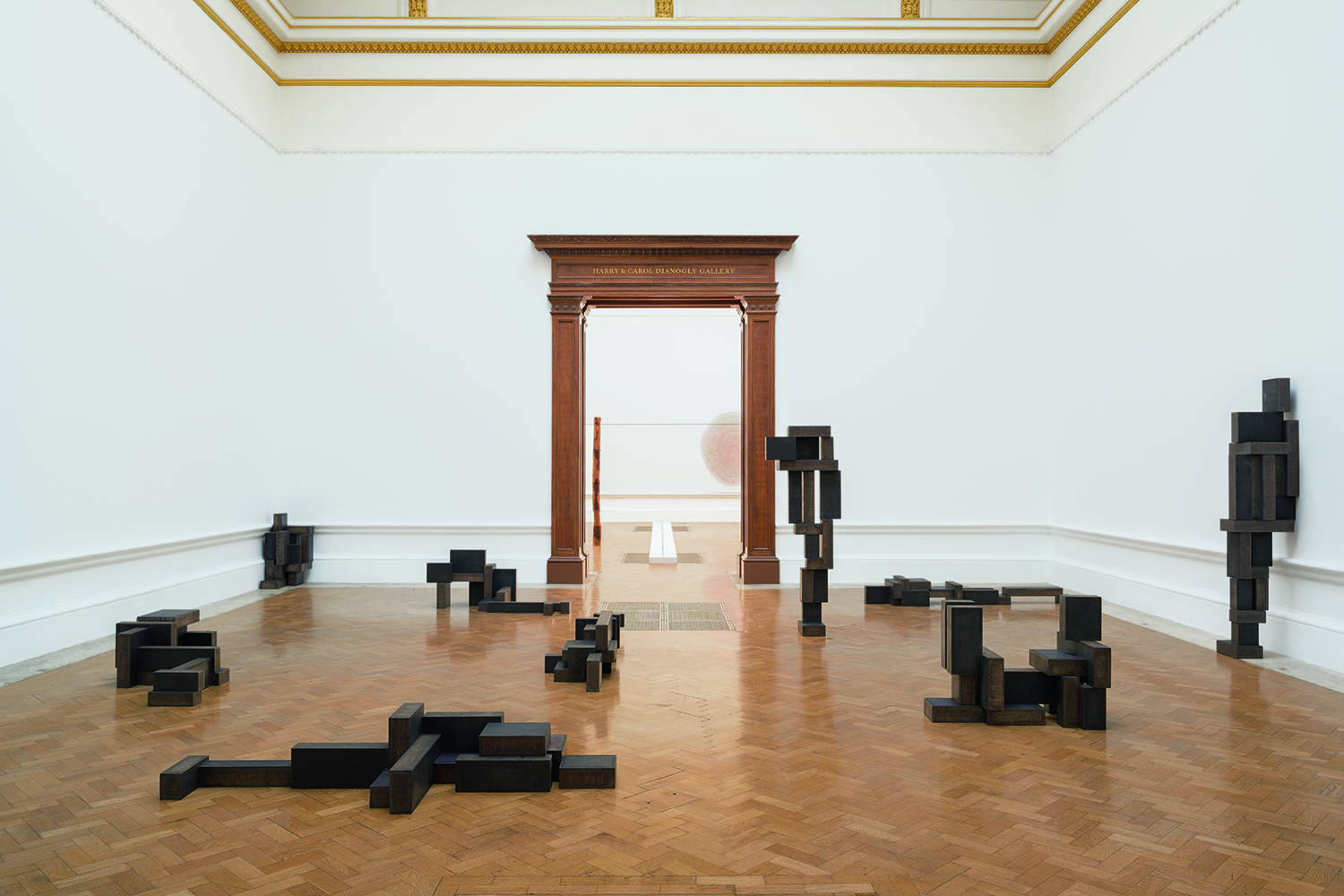 Inside, readers will find images ranging from childhood photographs to his recent installations, including his major exhibition in 2019 at the Royal Academy in London, pictured above. They will also get fascinating insight into the working process behind acclaimed masterpieces such as Angel of the North, located on a scenic hill near the A1, it is believed to be the largest corner sculpture in the world at Another placewhich features 100 life-size cast iron figures that dotted the beach at Crosby in Merseyside, England. Available April 19.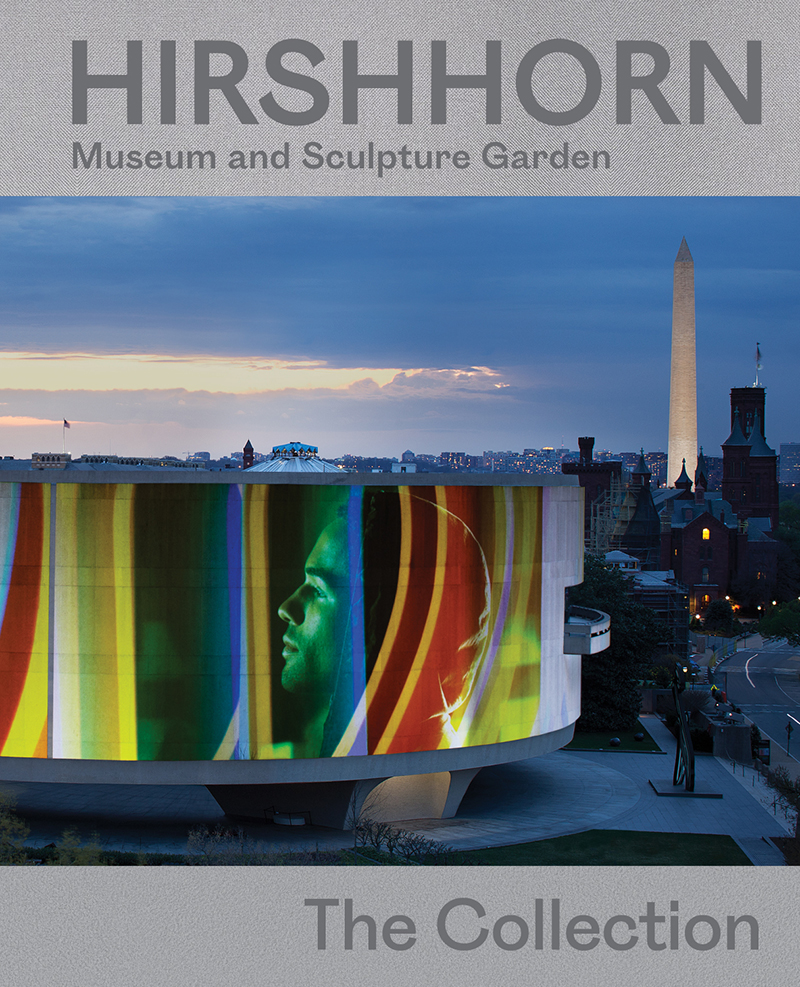 5. The Hirshhorn Museum Collection
The Hirshhorn Museum and Sculpture Garden opened on October 1, 1974, and has since become one of the nation's most beloved institutions, with an impression that reaches far beyond Washington itself. Starting with the personal collection of American financier Joseph Hirshhorn, the institution has evolved to encompass an impressive collection of modern and contemporary art. In the nearly 50 years since it opened its doors, the museum – under the auspices of the larger Smithsonian Institution – has passed on its mission as a national museum of modern art. It now strives to represent a broader and more inclusive narrative than that of the founding collection.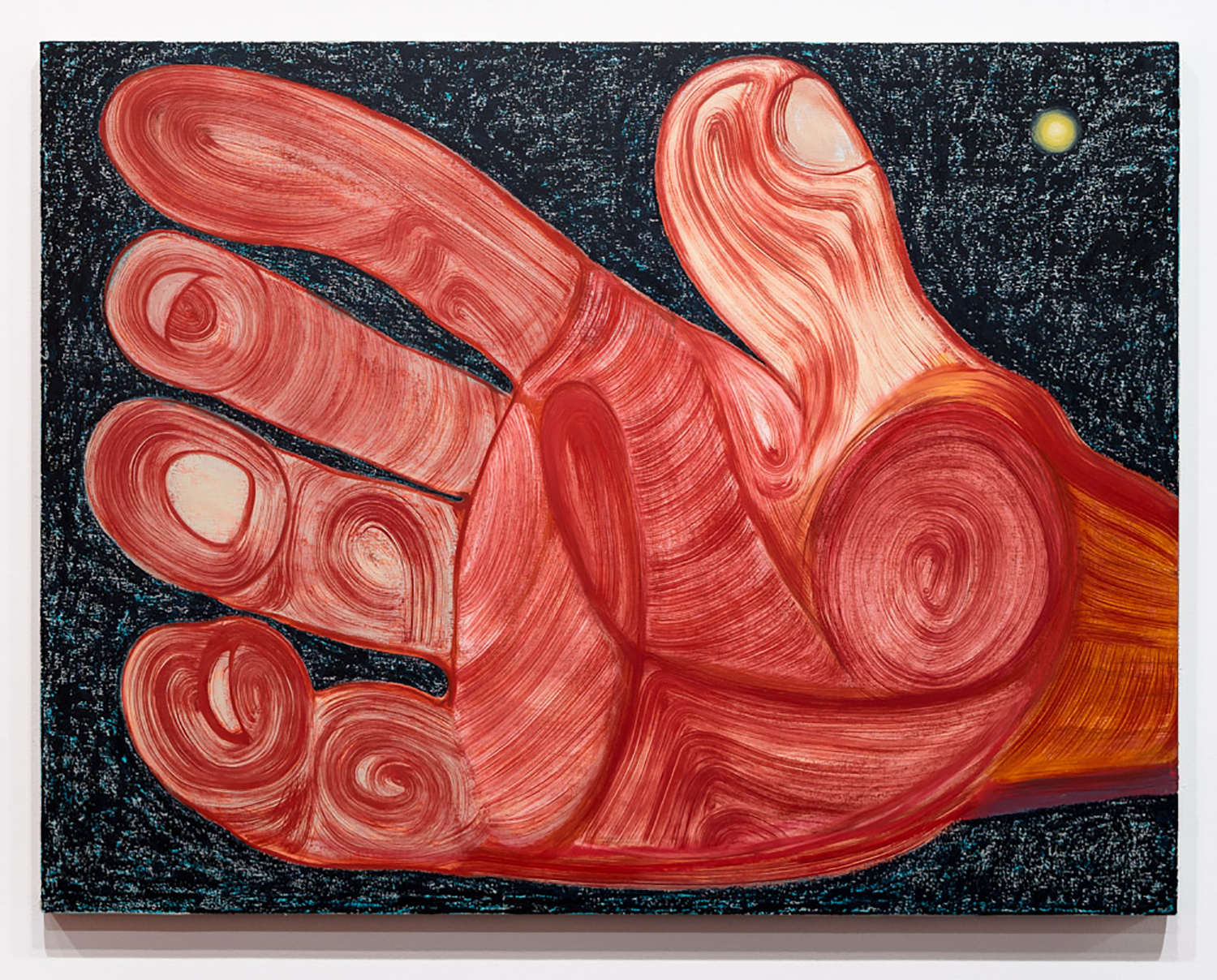 This ambitious new book contains nearly 200 entries on individual artists, artworks, and the wealth and highlights of the museum's collection, and it would be a wonderful resource for anyone interested in art. modern and contemporary. Beautifully illustrated with some 500 color and black and white images, there is also a selection of essays and new scholarship on topics ranging from the history of the museum's collection to its future. Architecture buffs can also learn about the museum's unique circular building and garden. Available May 2022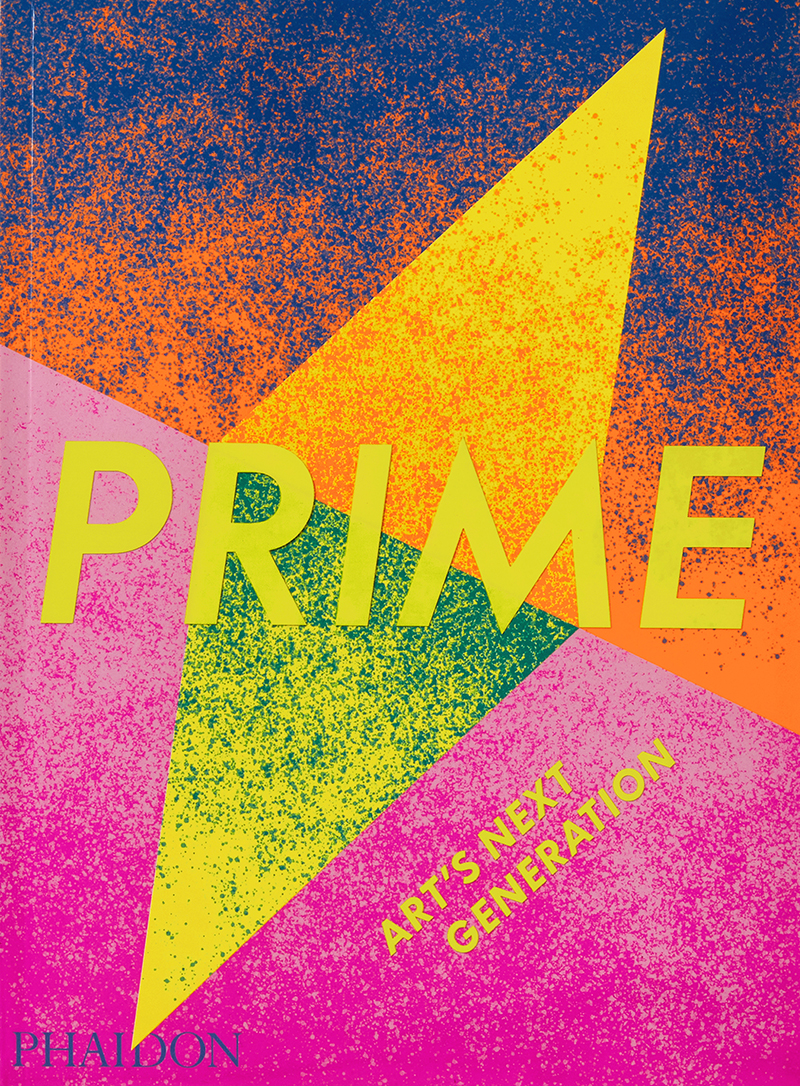 6. First (Phaidon)
Who makes the most exciting art today? That's the question posed to a group of the world's foremost museum directors, chief curators, art critics and collectors, including Rujeko Hockley of the Whitney Museum of American Art; Legacy Russell of The Kitchen; and Antwaun Sargent from the Gagosian Gallery. The result is First, a new book by Phaidon featuring over 100 of the most distinctive and innovative young artists, all born between 1980 and '95.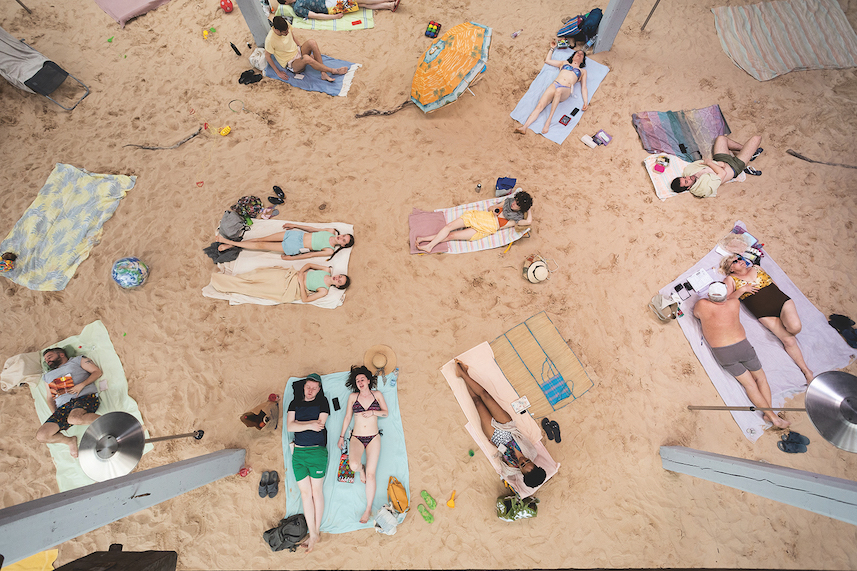 Inside the colorful and jam-packed book is a wide range of artists using a variety of materials from 41 countries. Many work with traditional mediums like painting, drawing and sculpture, while others use new languages ​​and innovate. Available May 25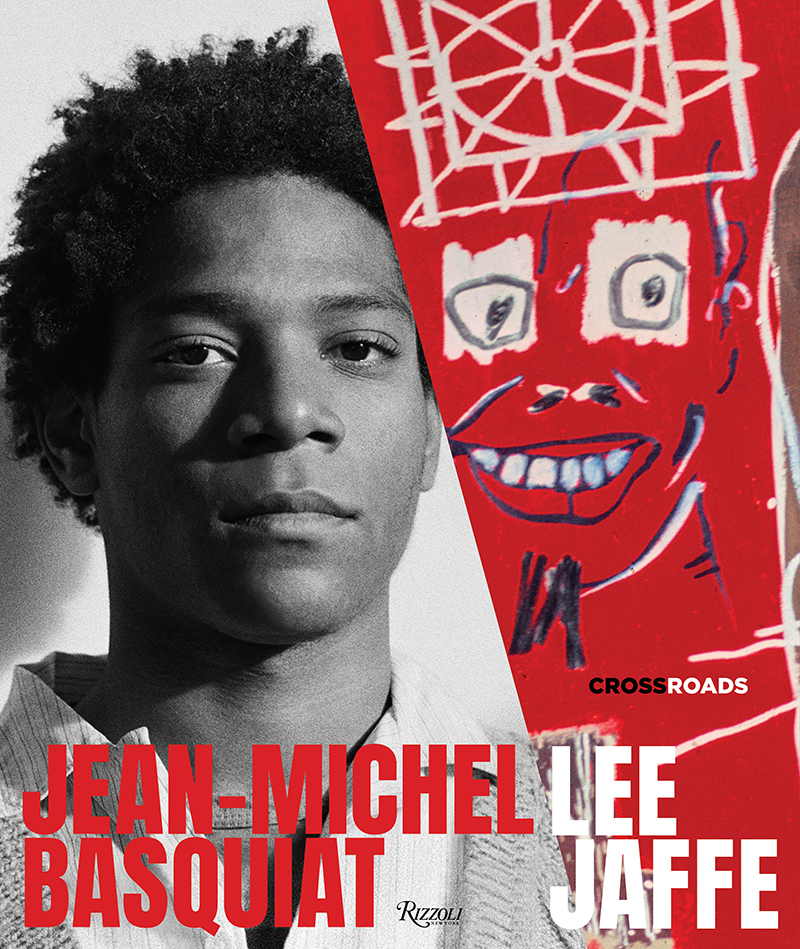 7. Jean-Michel Basquiat: Crossroads (Rizzoli)
There may not be a buzzier artist than Jean-Michel Basquiat right now. After a string of scorching auctions, exhibitions and biopics, the latest launch is a new book by interdisciplinary visual artist, musician and poet Lee Jaffe. Jaffe took photos of his friend while traveling overseas in 1983, and the resulting images are documented here on the pages, giving readers new personal insight into the late artist.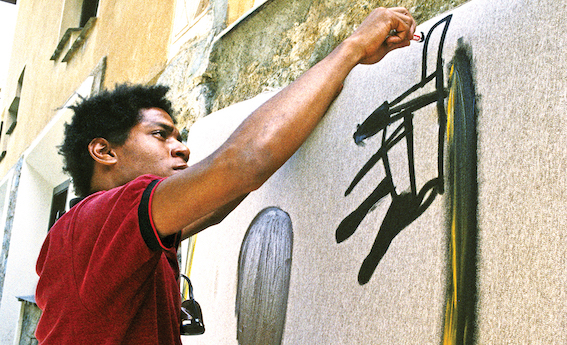 "For me, watching him (Jean) paint reminded me of the times when I sat and played the harmonica while Bob Marley, with his acoustic guitar, wrote songs that would eventually become classics," writes Jaffe. in the book. "With Jean and Bob, it seemed like they were channeling inspiration from an otherworldly place." In a special tribute to their friendship, the book features intimate images of their creative journey, from the smiling artist on a train in Kyoto to the behind-the-scenes documentation of Basquiat creating works of art in St. Moritz. Available April 19