Arrowhead Ales wins 'Crushie' Award for Best Can Art Design –

Photo: Arrowhead Ales / Matthew Ryan Sharp
In a recent interview with Fox 32 Chicago, Creative Director and Graphic Designer for Arrowhead Ales Brewing Company, Matthew Ryan Sharp, spoke about his process of creating fantastic canned art. He is the man behind the great artwork of The Can, but more specifically the "Villains Series". The local New Lenox brewery is one of my favorites and has a fantastic sour selection. The Craft Beer Marketing Awards or CBMA awarded a "Crushie" for best can art design to Arrowhead and Matthew Ryan Sharp.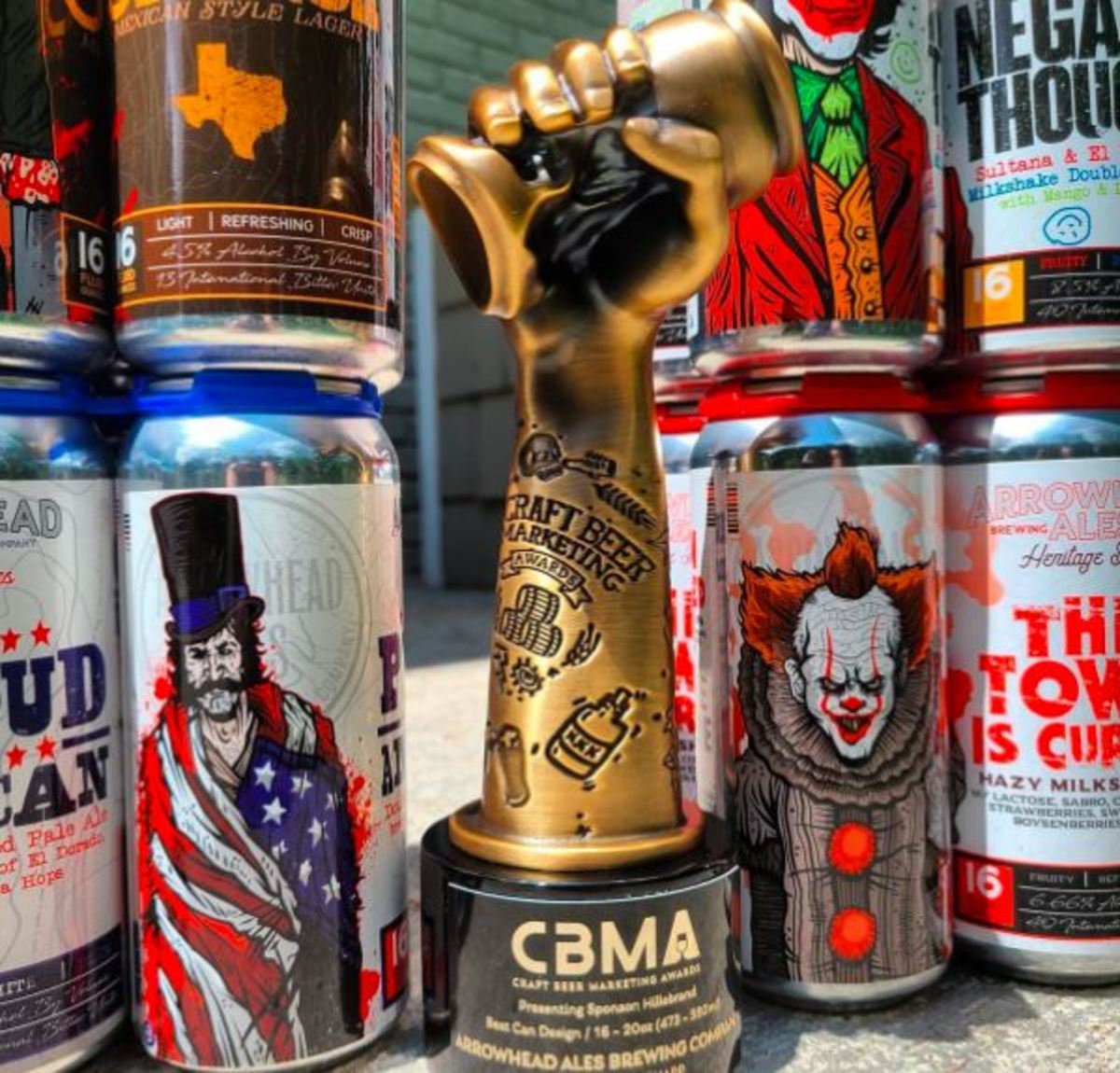 Villains Series
The winning labels for Sharp and Arrowhead Ales are from their 'Villians Series' and they look amazing. Pennywise from Stephen King's recent iteration of "IT" adds an incredibly spooky vibe to this piece of art. However, the name 'This Town Is Cursed' fits perfectly with the artwork created by Sharp and increases the appeal of this beer. 'This Town Is Cursed' is a Hazy Milkshake IPA with lactose and different fruity flavors.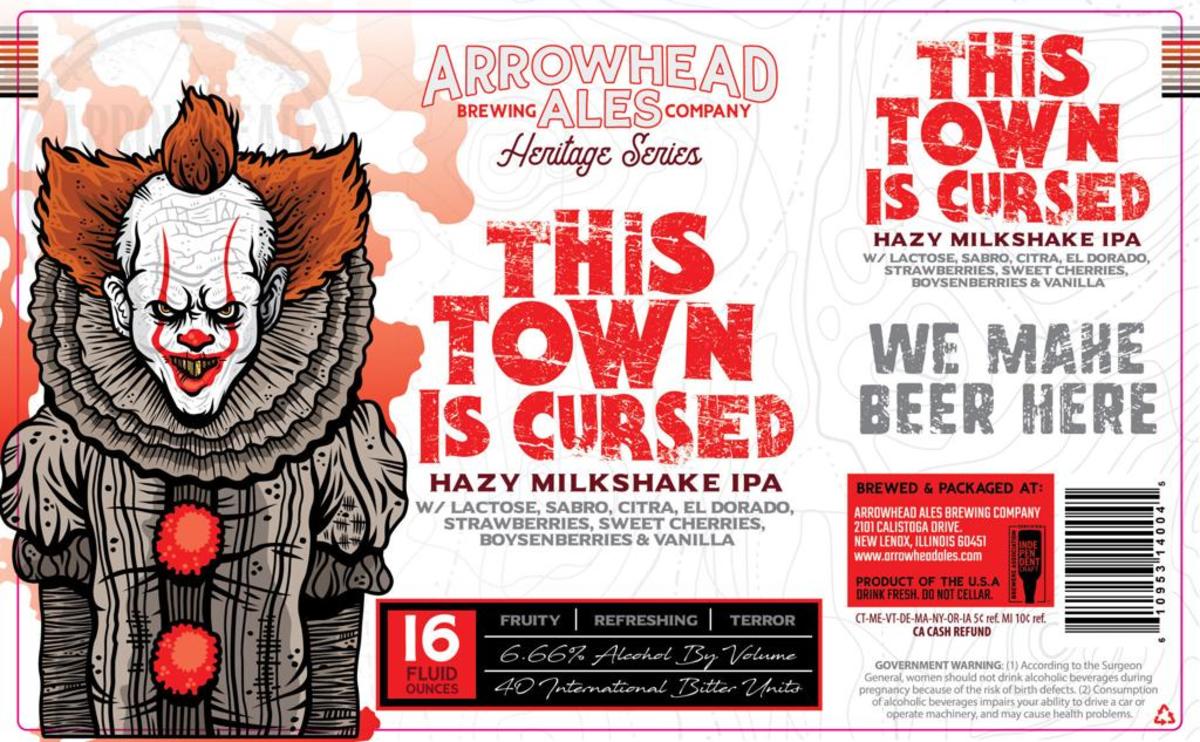 The illustration outside of "Negative Thoughts" might just be my favorite of the bunch. The label is heavily loaded and almost contorts where your eyes meet. It sounds a lot like the personality of the Joker in The Joker movie, but it doesn't add any negative thoughts to the taste of this beer. I love the way they incorporate horror villains into the artwork.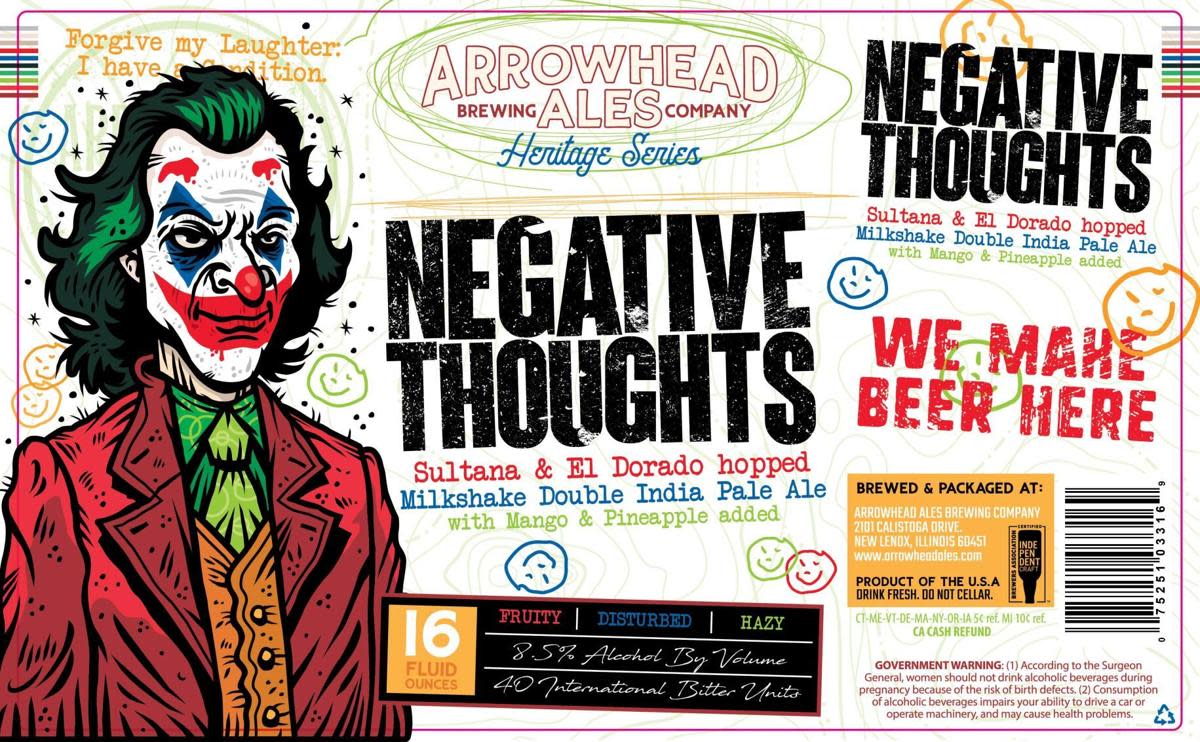 Arrowhead Ales is located at 2101 Calistoga Dr. New Lenox, Il. They have a wide variety of unique beers. For this reason, they have something for everyone. Their raspberry cheesecake barricade is one of my favorite sour beers I've ever had. I highly plan to go to New Lenox and try one of their "Villains Series" beers. You can't judge a beer by its can art, but you can expect greatness in every aspect from Arrowhead Ales Brewing Company.
---
Related