Longmen Qicun Art Design Center by Studio Dali Architects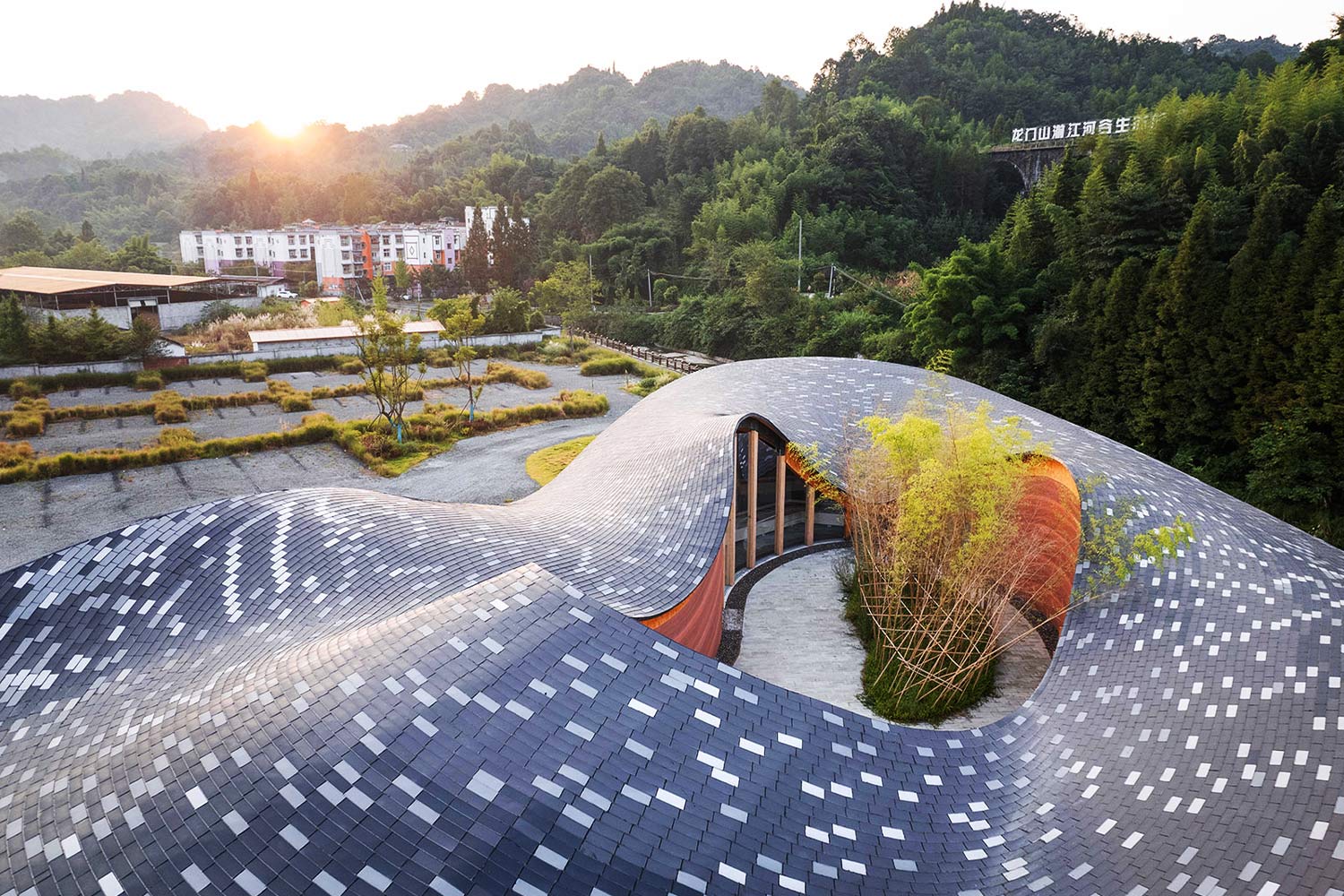 The Xiaoshi Village Study by Studio Dali Architects spanned five years and focused on enhancing community values ​​and integration with culture and industry. The Longmen Qicun Art Design Center emerged as a way to build an art gallery related to the land use planning of the region, attracting more cultural and artistic projects to the local community.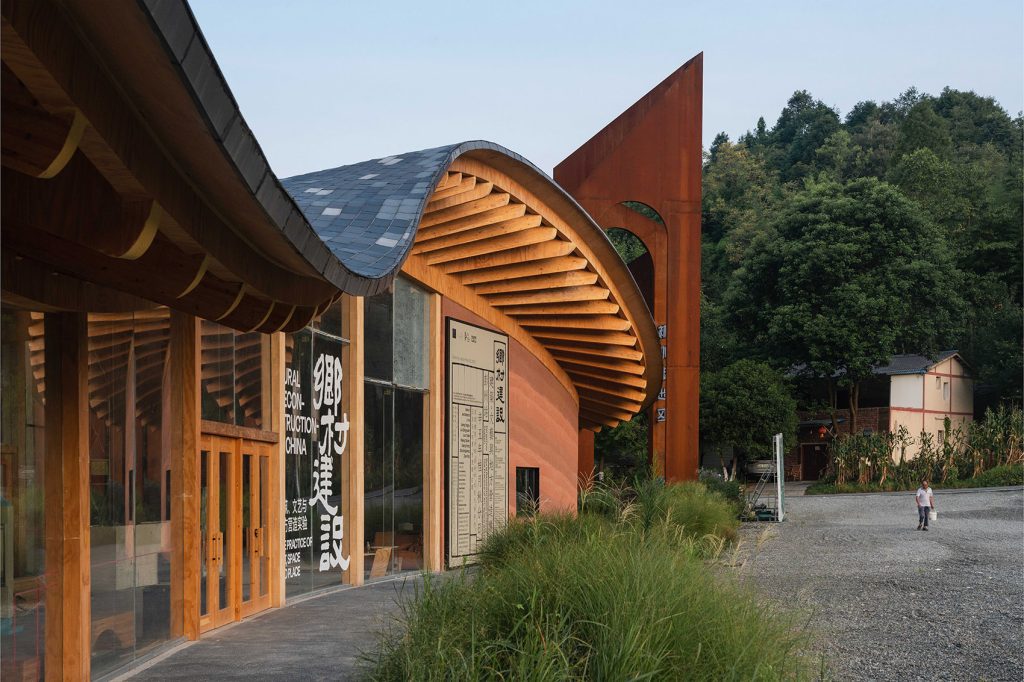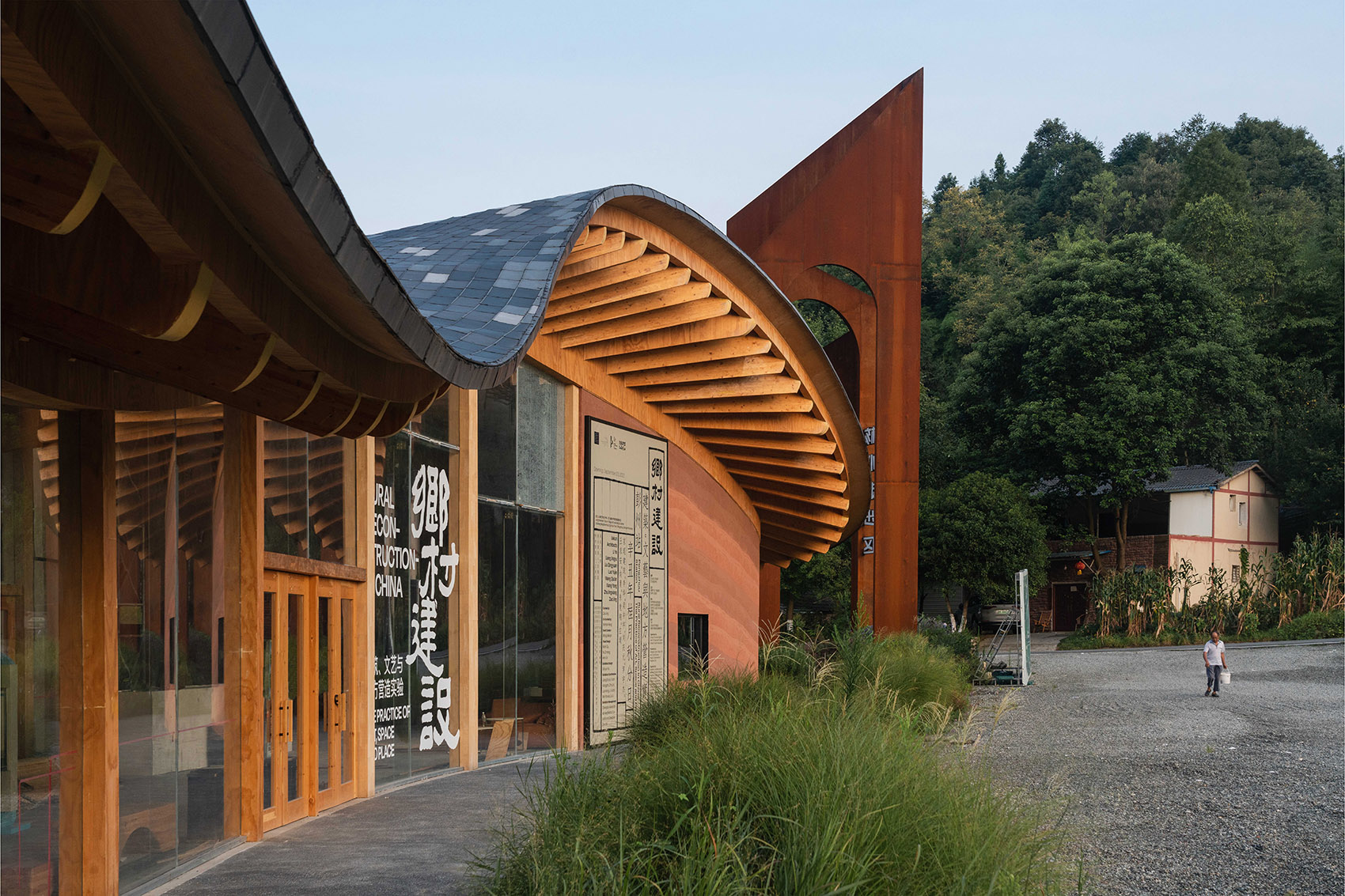 The village is 60 kilometers from Chengdu, located in the Longmen Mountains. Studio Dali Architects wants this building to be a turning point for the exit from the village of Xiaoshi. They expect this to be an important step in strengthening the community's ties with the outside world.
When planning the project, they also considered other future uses of the space and how they relate to community activities. Therefore, they pay a lot of attention to its flexibility.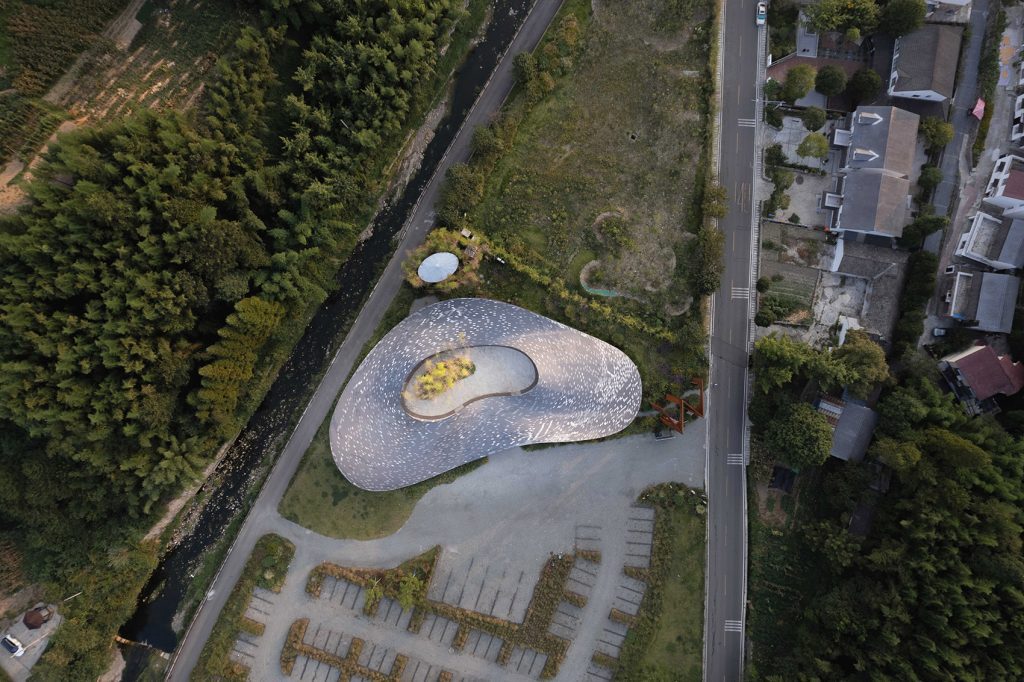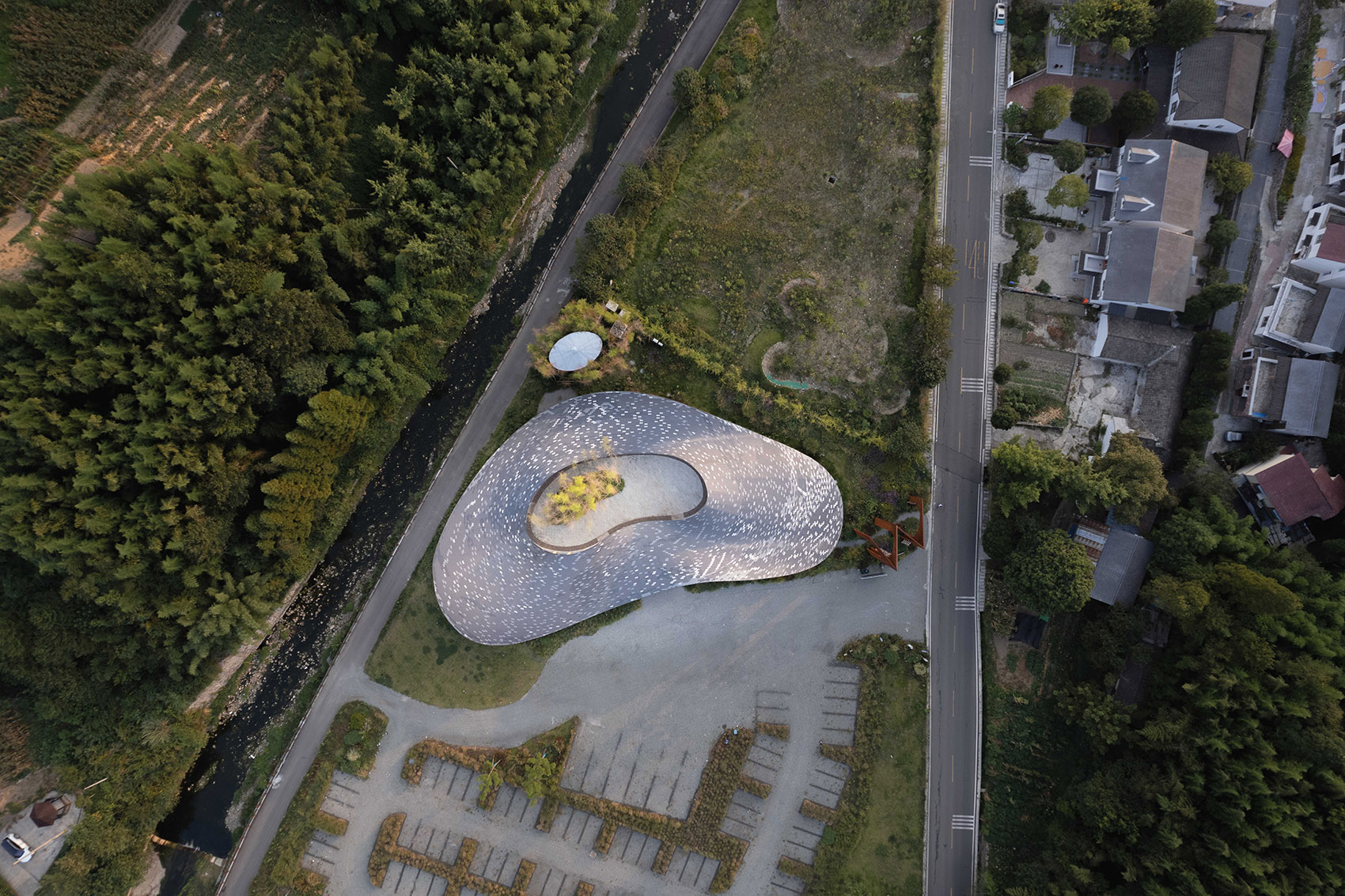 The site is located at the entrance to the city, at the intersection of two mountains and a river, oriented from west to east. A footpath connects the two towns. They want to keep this road with memories of rural community life so that the building can be located in the triangle on the left side of the road, which aligns with the plan.
This route will also be left to pedestrians. Hopefully, this strategy will allow more people to walk past and notice this building, providing more opportunities for future development.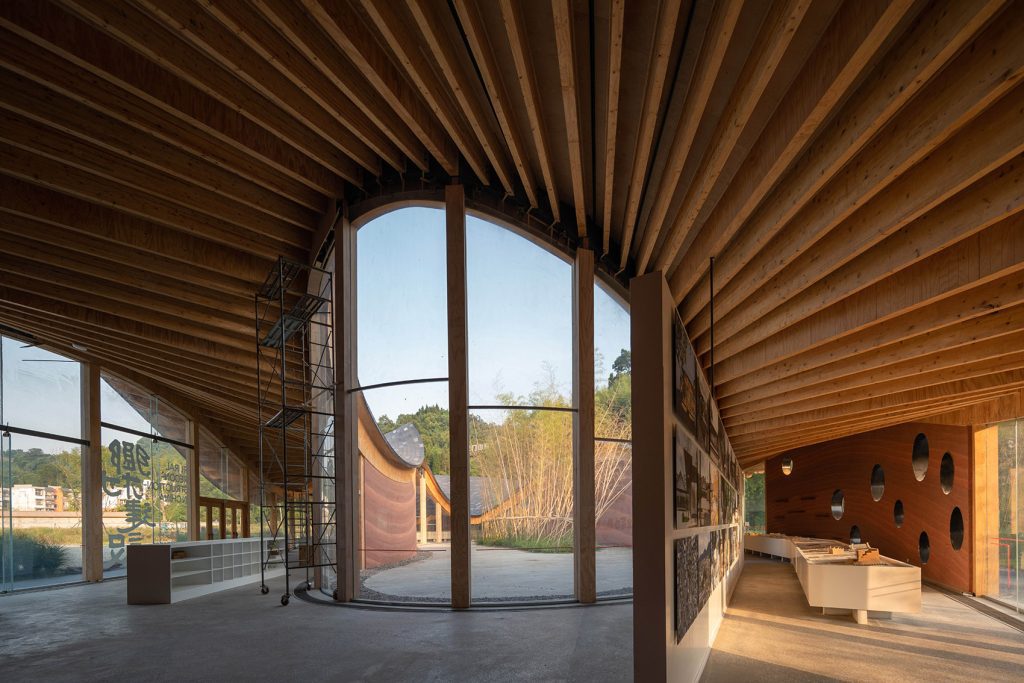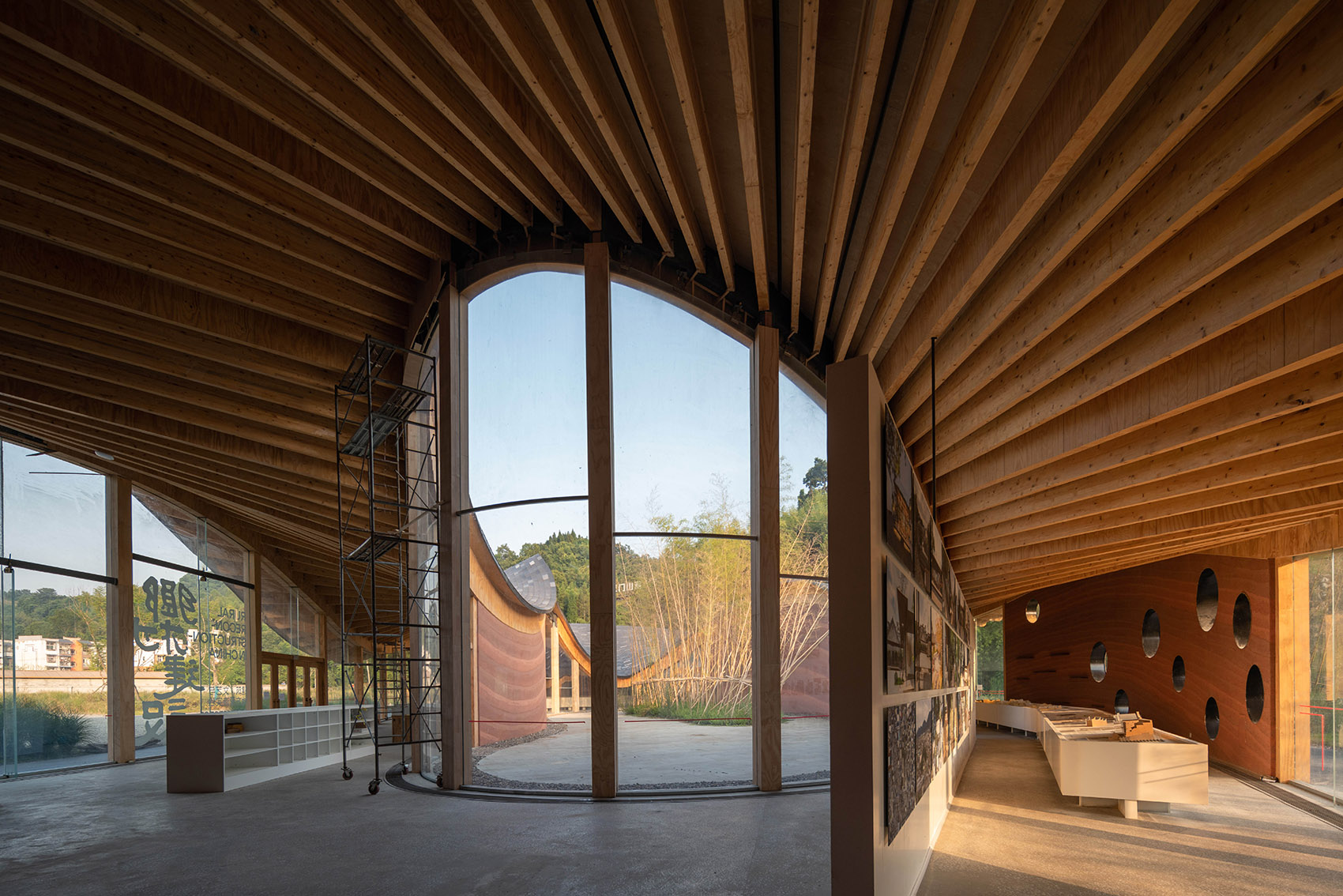 The construction area is 1086.7 square meters. The central part of the building is designed as a circular atrium, which could include the surrounding natural environment, such as mountains, sky, breeze and rain, and historical memories of Xiaoshi Village, such as the site of the railway bridge. In the atrium, you can feel the vibrancy of nature and the history of Xiaoshi Village, which prospered through coal mining.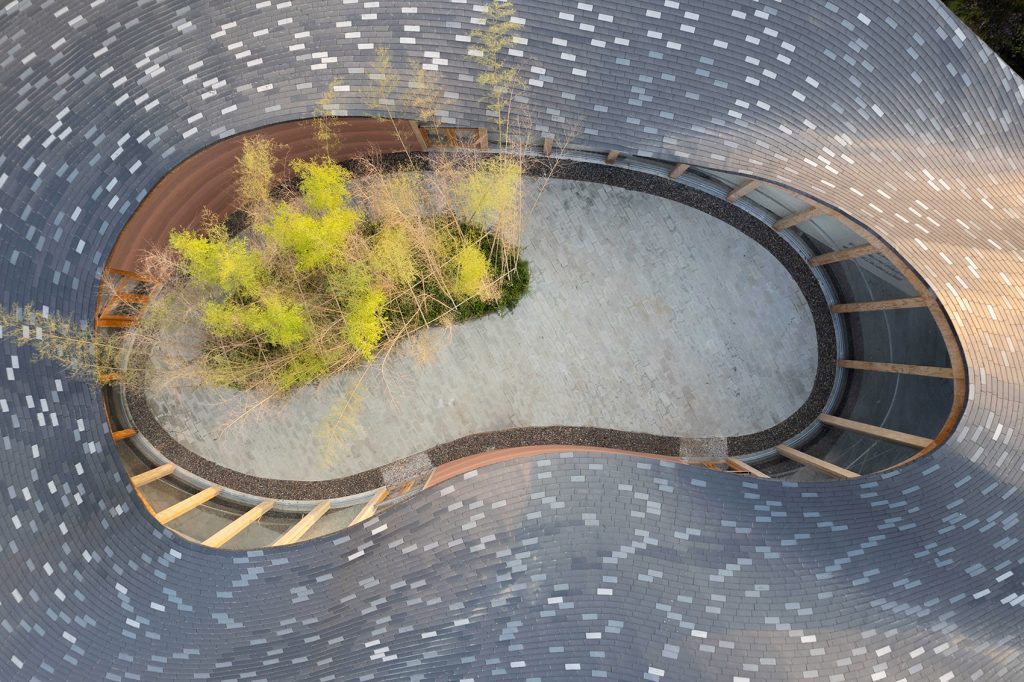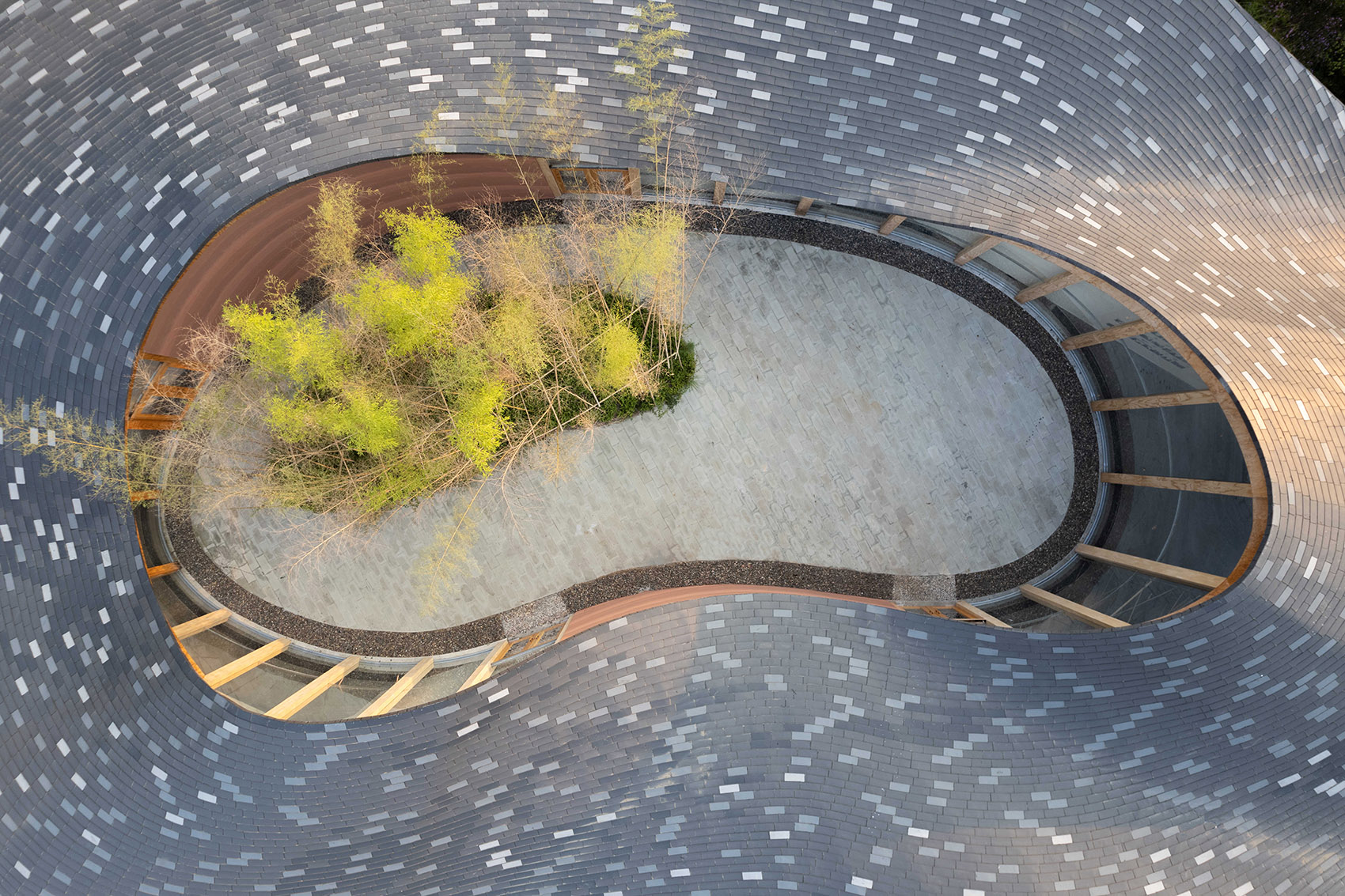 Longmen Qicun Art Design Center connects the village to the outside world. It serves as a "bridgehead" through which visitors must pass to reach the village. As a result, it uses materials that are not common in the village, such as Chinese-style tile, bamboo, and granite plaster. A hybrid steel-wood structure is used for environmental reasons and the construction cycle, and the set of wooden beams can better represent the dynamic space generated by the roof. The air conditioning, water and electrical systems are completely underground, which increases the roof space while making it cleaner and more complete.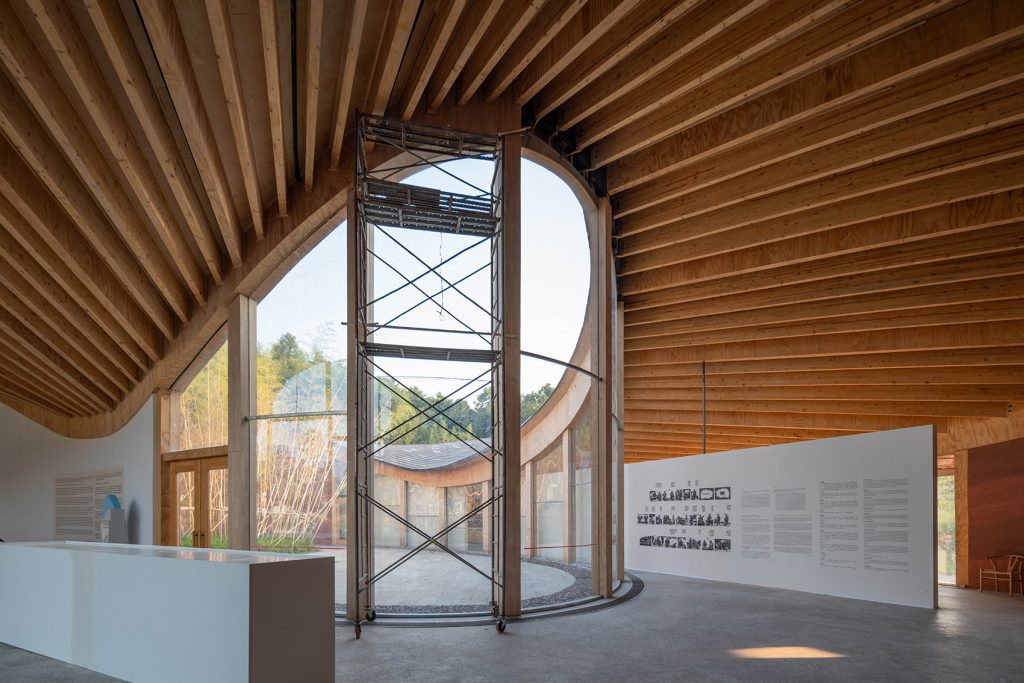 Project Information
Architects: Studio Dali Architects
Design Director: Li Ye
Design team: Li Ye, Zhang Xun, Zhang Peng, Lan Lan (planner)
Type of project: Public building
Project Location: Xiaoshi Village, Guihua Town, Pengzhou City, Sichuan Province (Jincheng Community)
Associated Agency: Sichuan Longmen Mountain Cultural Tourism Development Co., Ltd.