madurai: Expressing gender dysphoria, Confusion through art, Books | Madurai News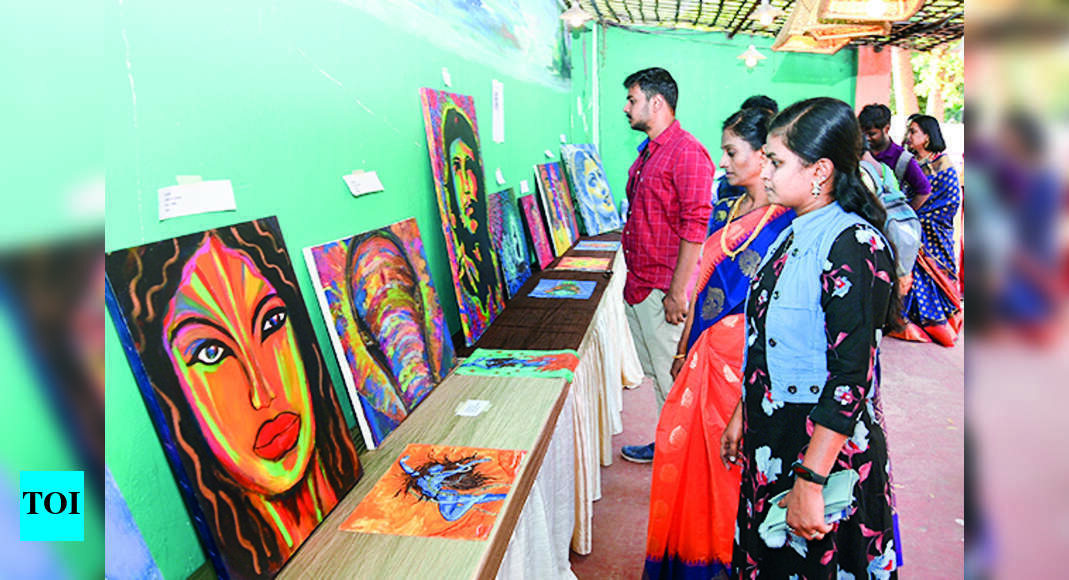 Madurai: For the first time, 'Thirunangai Padaipugal', an event to exclusively showcase works from the transgender community through an art exhibition and a book fair, was held at the Tamil Nadu Hotel in Madurai on Saturday . Folk songs written and sung by transgender artists were also performed at the event.
"This is a one-of-a-kind event to give a platform to the transgender community to showcase their work. The Transgender Library which was launched in 2016 has allowed us to collect books, documentaries, short films and more which addressed themes of the transgender community by transgender authors. We also ran the trans news online magazine and trans publication through which various books and content by transgender authors were published. We wanted the works to reach the community said Priya Babu, founder and director of the Transgender Resource Center in Madurai.
At the book fair, around 50 books in English and Tamil by transgender writers were exhibited and offered for sale. Three of the books were also reviewed at the 'Thirunangai Padaipugal' event.
An art exhibition was also held, which featured works exclusively by transgender artists. "Art is an excellent means of expression. For me also personally, art has helped me express the gender dysphoria and gender confusion I felt when I was younger. It took away all the pain and increased my joy. I have organized workshops and trained about 500 transgender people in art so that they can become artists," said Kalki Subramaniam, founder and director of the Sahodari Foundation. She added that works by six of their transgender artists have also been selected for display at the University of South Florida's "Visibility and Remembrance Exhibition" in the United States.