'MC Escher. TASCHEN Art Books by Kaleidocycles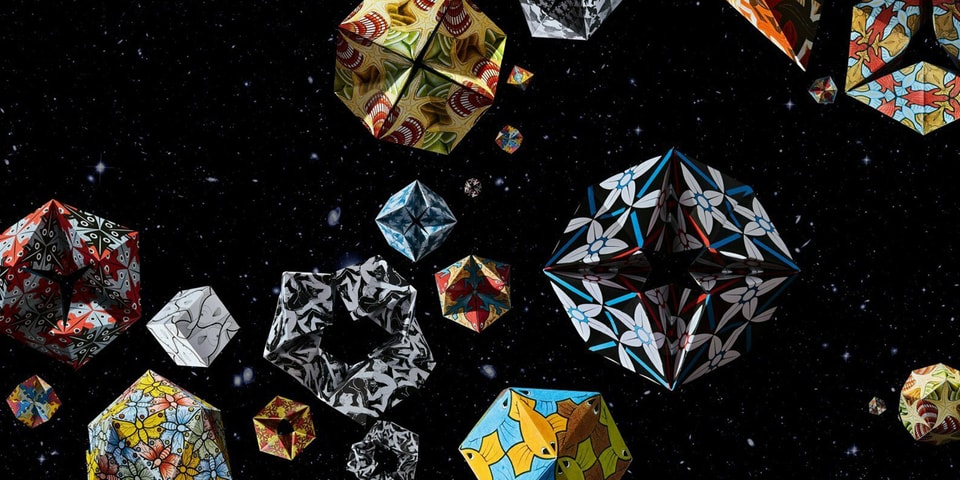 Complementing the MC Escher retrospective at the Museum of Fine Arts Houston (MFAH), TASCHEN lets you build the artist's puzzles in the palm of your hands.
MC Escher. Kaleidocycles is a new boxed set featuring 17 easy-to-assemble paper sculptures transforming its repeating patterns into three-dimensional polyhedrons, while an accompanying book details the geometric principles and artistic invention that underlie the artist's signature practice. Flowers, butterflies, lizards and seashells are among the many arrangements that can be made throughout the set.
The book is 64 pages long and is written by co-authors, Doris Schattschneider and Wallace G. Walker, both of whom have extensively covered the artist's career across the pop culture spectrum, including book covers, album covers and movie posters. MC Escher. Kaleidocycles is available for purchase through TASCHEN for $60.
Meanwhile, "Virtual Realities" is one of the largest Escher retrospectives to date – showcasing an extensive collection of rarely seen works, including 200 prints and 100 drawings. The exhibition is currently on view at the MFAH until September 5, 2022.
Elsewhere in art, Kostas Seremetis merges pop culture animations into Signal.
Museum of Fine Arts, Houston
1001, rue Bissonnet,
Houston, Texas 77005