Northwoods Book Arts Guild: 10 years of making art books | Latitude 65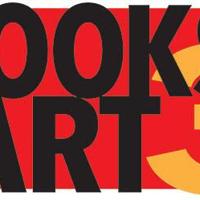 Ten years ago, 13 Fairbanksans braved record cold temperatures of 32 below zero to come together and discuss whether there was enough interest to form a group focused on creating books. art.
They established the Northwoods Book Arts Guild and today over 100 members continue to achieve the goals set at that very first meeting. This success is celebrated at this month's "Books As Art 3" exhibition which runs from November 5-27 at the Bear Gallery. The gallery is open Monday to Saturday from 12 p.m. to 6 p.m.
The members of this dynamic group are talented, collaborative, and dedicated to an art form that has grown to include education, collaboration with other agencies, and community service. They create individual and personal works of art that take the form of books.
"These books create spaces where the meaningful things in life find a home," said Susan Campbell, the group's current president.
Books are a place where artists can share their own writing, whether in poetry or prose. Pieces of their life can be part of the books – sometimes it's a sample of a grandpa's flannel shirt or a favorite seashell that brings back special memories.
"It becomes a passion," Campbell said. "We come together in this creative and shared space with our love of books and the art of the book."
Discard any idea that these are regular books. They are personal and thoughtful works of art.
At the show, which opens on November 5, members provided 164 handmade books for display.
"It's just amazing," Campbell said.
The show includes a few main categories and a few special exhibits.
"These are all books that have been made within the last four years," she said. "But most of them were made within the last two years."
Guild members have collaborated with University of Alaska Press for the "Set Book Project". The guild obtained permission to use four books of poetry, published by the press. Sixteen guild members took these poetry books and turned them into their own artist books. Each book is different, specific to each artist.
The guild now owns three letter presses. Four members have made chapbooks, which are small booklets. Each artist composes his original writing in pencil, then prints it on the press. Either their writing was transformed into a polymer plate with raised letters, which was then placed on the press. The public will actually be able to touch and read these chapbooks.
The show includes an educational exhibition on typography, as well as all the tools and equipment used by bookmakers to operate the press.
When Covid-19 hit in 2020, the guild started meeting online, rather than in person. They opened online workshops for beginners and started teaching foldable books.
"Each meeting taught a new collapsible structure and we made a model in the Zoom meeting," she said. "We encouraged people to use this model and use real materials, artist book materials, thin paper, and their own contest to create artist books."
A series of courses for beginners resulted in another special exhibit at this fair. Some of these books are displayed and intended to inspire other beginners.
"You can enter this field knowing nothing and learning very basic skills," she said. "Sew, glue, build."
A general entry category will certainly challenge the viewer, Campbell said. These books vary from traditional hardbacks to books that make the viewer say "Whoa," she said.
Campbell credits Margo Klass as the group's visionary. She actually introduced art book making to the region and nurtured interest in craftsmanship. Part of the exhibition is devoted to her library of master bookbinders and the books she has created over time.
"We could never have gotten to this point without his vision and leadership," Campbell said. "She really is a compass for us."
Everyone who attends the show will receive a specially designed bookmark, created on the guild's own typography.
This list of goals from the first meeting in 2011 is largely over, but that doesn't mean the guild is slowing down. As their skills develop and new members discover a passion for the art form, the guild will only grow – probably in directions it hasn't even thought of yet.
The opening of the exhibition will be broadcast live on Facebook Live, from 6:00 p.m. to 7:30 p.m. on Friday, November 5. The link is available on the Fairbanks Arts Facebook page or at nwbookarts.org.
The guild is holding its annual meeting on November 19, which will include a look back at the first 10 years of the guild. This will also be streamed live on the Fairbanks Arts Facebook page.
Editor's Note: This article was updated Thursday, November 4, 2021 at 12:30 PM Alaska Time with the correct time of the event.