Sacramento home goes viral for post-listing art design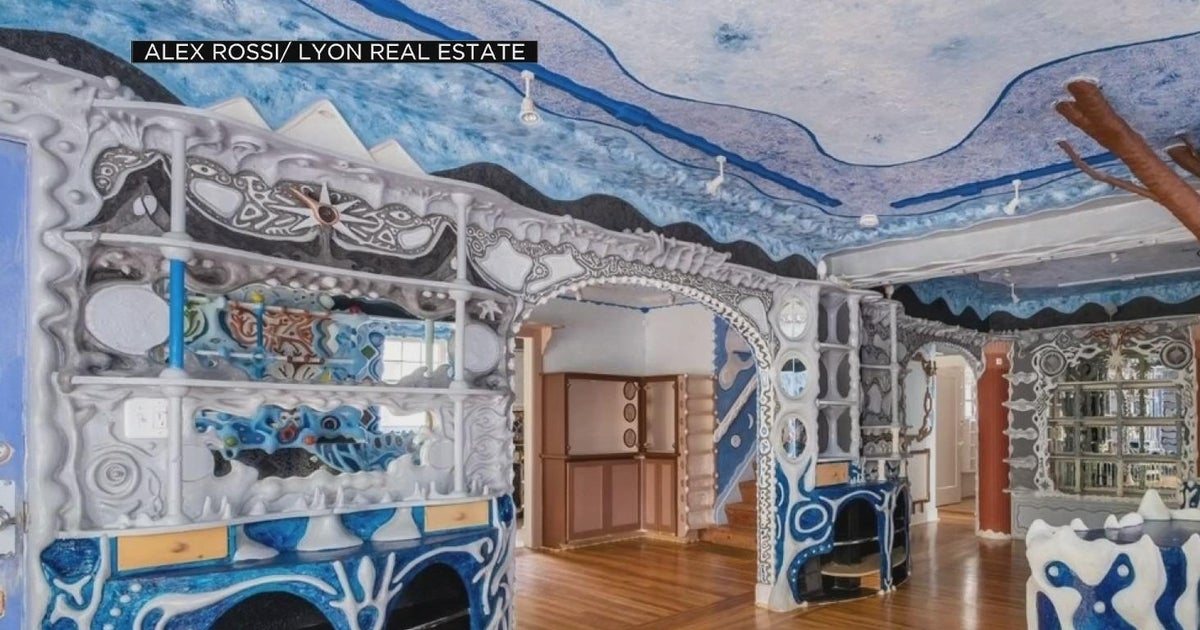 CURTIS PARK – A new listing of homes in Sacramento is going viral for its eerie decor.
If you're in the market to live in this fantasy world, the starting price for the Tudor-style home on Coleman Way in Curtis Park is $825,000.
The man who lived here was a physiatrist who made art outside his working hours, said Janet Carlson, listing agent at Lyon Real Estate, who says she is a close friend of the owner.
PHOTO GALLERY: Sacramento house for sale takes you to another world
Built in the 1940s, the influence of famous Spanish architect Antoni Gaudi is a far cry from the current look of the house.
The owner tapped into his love of theater and the four elements; water, earth, air and fire for inspiration.
He worked with a finished carpenter to do this who custom cut all the woodwork here, she said.
Interest started in the spring, but the house is now on the market.
At over 2,300 square feet including four bedrooms, two bathrooms, basement, garage and pool, it has plenty of space.
But is the design acceptable?
"Buyers are really in control right now. I think the market is up 180 from where it was in April," said housing analyst Ryan Lundquist.
Some may have viewed the low housing stock and hot market as untouchable.
Then mortgage rates went up.
"Why does an oddball sell? I think that's where we're going to have to see what the market does," Lundquist said.
While Carlson waits for offers, she is aware that the new owners can keep or delete the art.
For her, what she will miss most about the property is the man who lived there.
"He was loved in the neighborhood," Carlson said.