The Bookseller – News – The Library of the Wine Academy switches to distributor ACC Art Books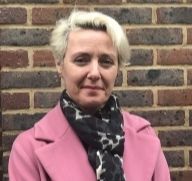 The Library of the Wine Academy, a press specializing in non-fiction publishing on wine, will be represented and distributed worldwide by ACC Art Books from September.
Launched in 2019 by Steven Spurrier and author Hugh Johnson, the press has published 11 titles and has four more planned for 2021, with plans to publish up to six books per year.
His fall publications include Oz Clarke on Winea personal and in-depth companion to the world of wine, and On California, an anthology of some of the region's best-known wine writers – past and present – exploring the stories of some of the world's finest wines. A series of softcover wine classics, the Éditions Classiques de la Bibliothèque de l'Académie du Vin, continues with Contemplating wine by H Warner Allen and Stay me with flasks by Maurice Healey. These books join the titles of Spurrier and Johnson, including The history of wineMichael Broadbent, Ben Howkins, Fiona Morrison MW among others.
ACC Art Books began in 1966 and published reference works on the decorative arts, including the first price guides to silverware and antique furniture, and volumes on jewellery, British art and British architecture . It represents almost 100 major publishers from the UK, Europe, USA, China, India and Thailand. His catalogs also include monographs and exhibition catalogs from galleries and museums such as the Royal Academy, Ashmolean and National Galleries of Scotland.
Commenting on the move to distributor, Hermione Ireland, MD of Press, said: "We were attracted to ACC's reputation for publishing and distributing high quality books for specialist audiences and felt that their size and stature would make them the best partners to work with as we begin the next stage of our business: selling to bookstores and other retailers. We know they will do a great job selling and distributing our books, which for a business as small as ours was essential and very appealing. »
Matthew Freedman, ACC Sales and Marketing Director, said: "We are very pleased to welcome the Wine Academy Library to our lineup. ACC prides itself on publishing and distributing expert, accessible and beautiful books in all areas of art and culture, so this is a fitting partnership. We look forward to working together to build the profile and sales of these fine books by eminent wine authors.